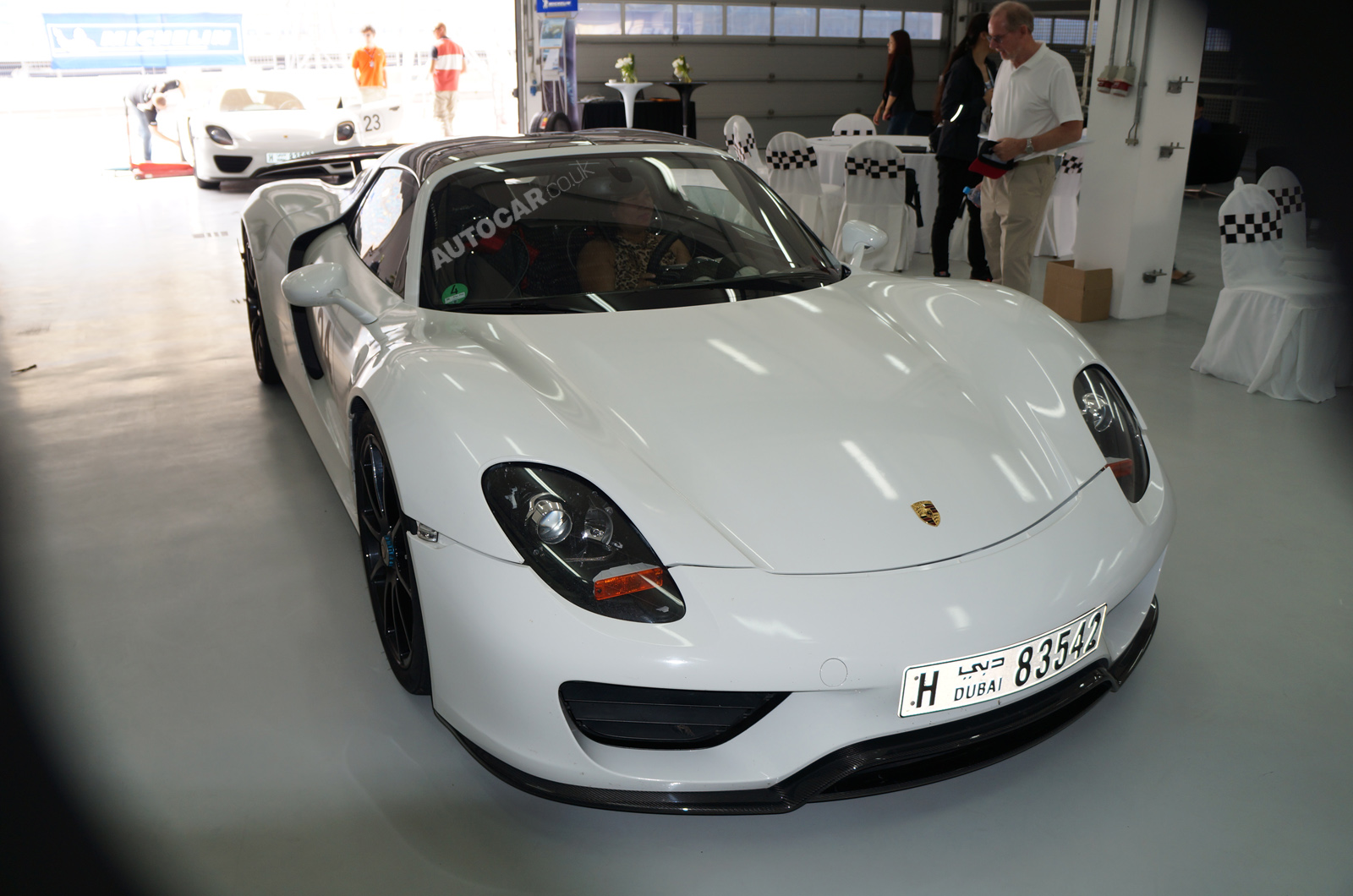 A group of lucky soon to be owners in Bahrain got the chance to see the "pre-production" 918 up close and test drive it on the F1 grand prix track. The V8 Super-Hybrid will begin delivers on September 18th.
On another note, there is a rumor circulating that Porsche will bump the horsepower. In effort to compete with Ferrari's LaFerrari (950hp) and McLaren's P1 (903hp), the 918 Spyder's horsepower could increase from 795hp to 875hp.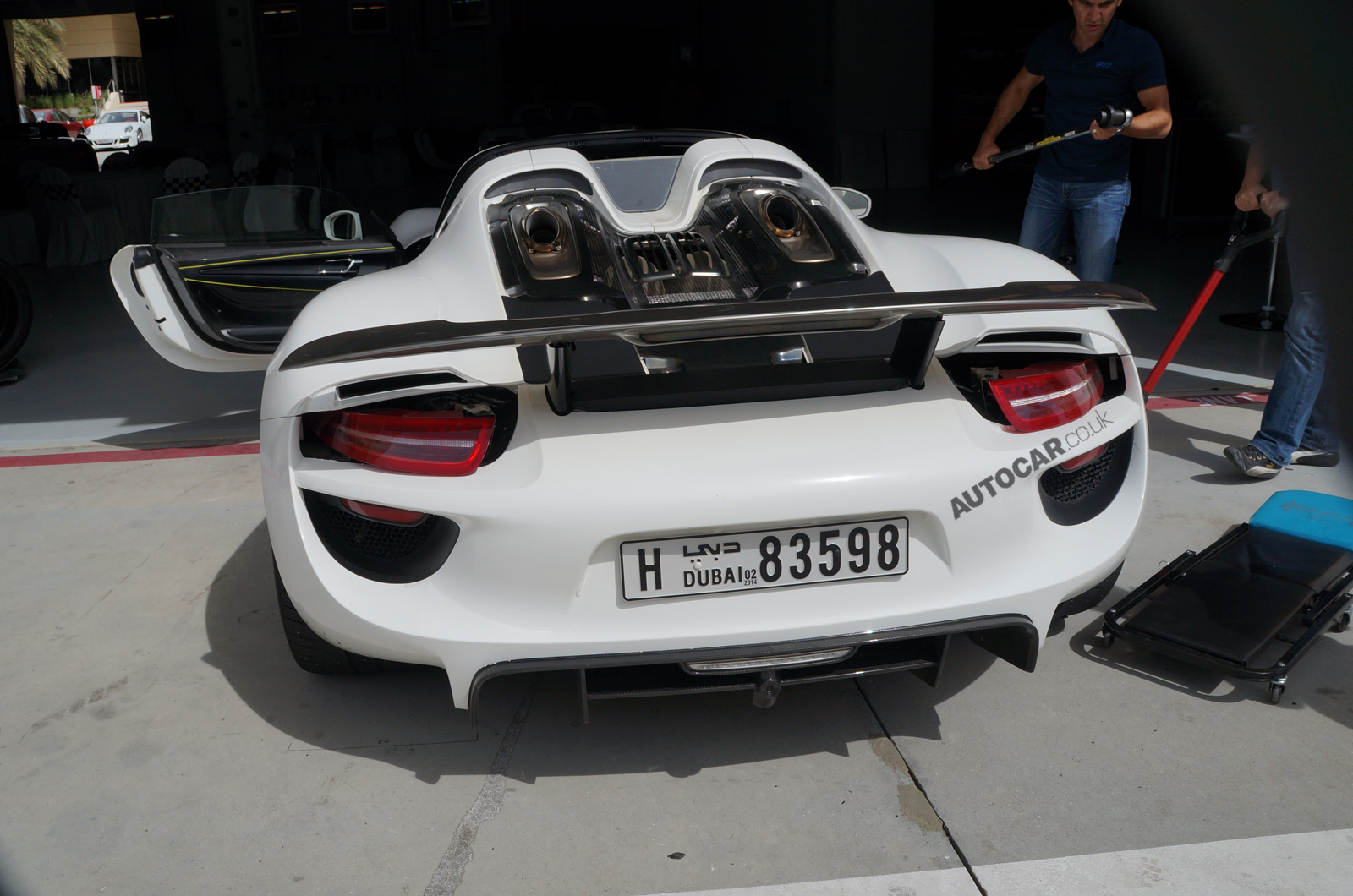 Click the Title to comment & HERE for the full story on Autocar.