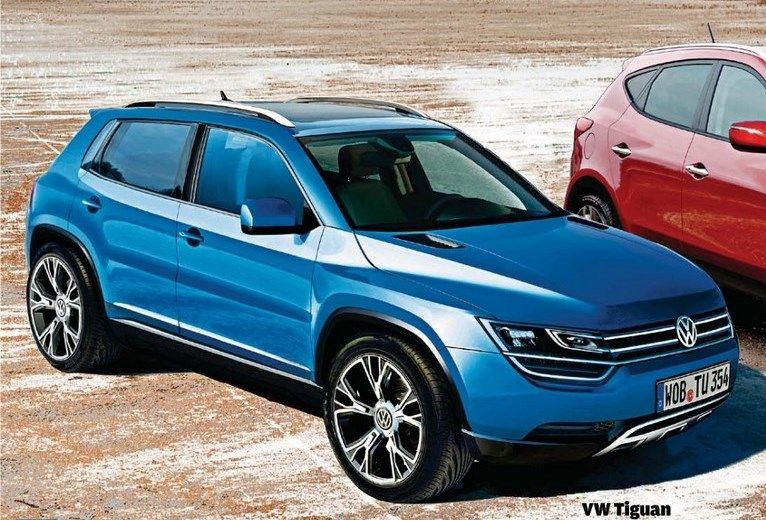 The next generation Tiguan is rumored to be coming as both a 3-door and 5-door model. The coupe version will target the Range Rover Evoque and be very sporty in both styling and performance.
Engine options are still unconfirmed, but a hybrid is rumored along with both petrol and diesel engines.
The 5-door Tiguan is expected to hit the market in late 2014, with the 3-door coupe version following late 2015. These renderings provide a good idea of what is expected.
Click the Title to comment & HERE for the full story